Reduce your supermarket spend in 7 steps
Reduce your supermarket spend in 7 steps. Many of us go to the supermarket with one aim in mind…to get in and out as quick as possible. Although I am the same and…. believe it or not, do not relish the thought of spending any more time that needs be in those places. 
I have produced this guide 'Reduce your supermarket spend in 7 steps' to give you a few pointers in the right direction.
Here are a few methods that I use which you may find helpful. 
Plan your trip
Write a list of meal ideas for the week and then draw up a shopping list for the ingredients. Include, breakfast, Lunch, dinner and snack choices and you won't be tempted to buy more than you need.
Stick to your plan
It is easier said than done, especially if you take the family along on your shopping trip. Try to stay strong and ONLY buy what is on your list, as these will make up your cooking ingredients for the week – REMEMBER snacks are included on your list so you don't need to buy extra's. Stick to your plan and you could be quids in.
Print vouchers
Before you venture out, print out any freebies or discount vouchers that may help you along. There are lots all over the internet and you may be able to incorporate something in to your meal plan that you can get for free or at a discount!
There are lots of vouchers for cleaning and washing products so make use of these and check where they can be used. Sometimes the product has been reduced at the supermarket and you can also use a voucher, so you can make a large saving on that product. 
Look for discount codes
If you do your shopping online then the first thing is to look for discount codes. Many Supermarkets offer a large discount for first time customers or if you are a regular customer.
Take advantage of these offers and plan your shop around them. You can save a HUGE amount by doing this.
Shop on your credit card
If you have a credit card that earns you points, rewards or bonuses then choose to use that over a debit card. As well as being able to use supermarket loyalty schemes and discounts, you can also get the points for spending on your card. Just make sure you pay off the balance in full to cover what you have bought.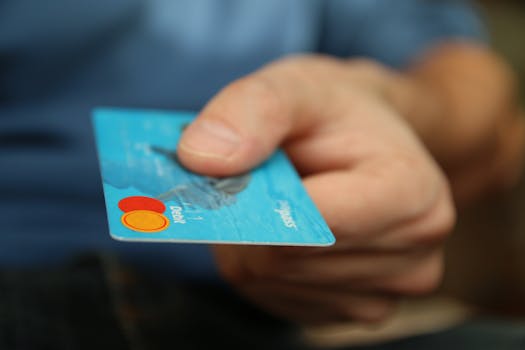 Don't settle for end of Aisle Offers
You may think that all the best offers are on the end of the aisle…right in front of your nose. If there is a 2 for 1 offer on washing up liquid, then try going to the washing up liquid aisle and looking what else they have to offer. Look especially below eye level as that is where they will put the lower value items. Many many times I have saved by doing this. Do not take the first offer that you see or it could end up costing you.
Use own Brand products
Although most of us like to use brand names, standards have been raised as the race for No1 supermarket hots up. Try using a supermarket home brand instead of your usual name brand and see the difference…many times there isn't one. This can literally save you hundreds per year as own brands can be pennies rather than pounds. Take the challenge and swap it up. 
For tips on managing your monthly budget, and to get your hands on a couple of FREE budget planners, try stupidisthenorm.co.uk and suefoster.info
For more money saving tips, click here to take a look at my blog.
Mel ♥